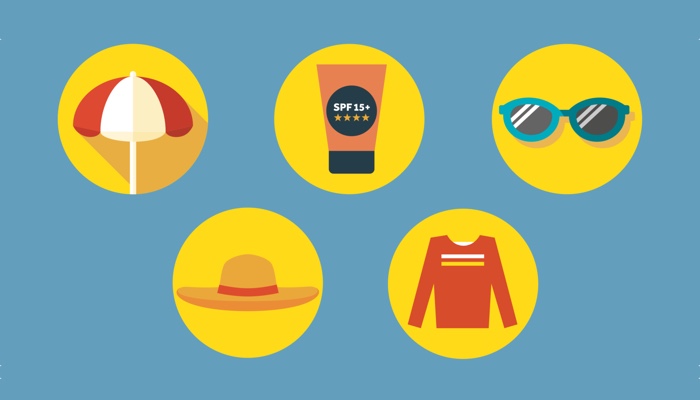 Take care in the sun
Summer is almost here (weather permitting) and it's important to look after your skin, whether at home or on holiday. Here are some simple measures that you can take to protect your skin and reduce your risk of skin cancer.
Stay in the shade Between 11am & 3pm
Use sun protection With at least SPF 15 and UVA 4 stars
Wear sunglasses with 100% UV protection
Wear a broad-brim hat
Cover up
The Public Health Agency publishes information on a wide range of health topics. They have produced the following poster called Take Care In The Sun.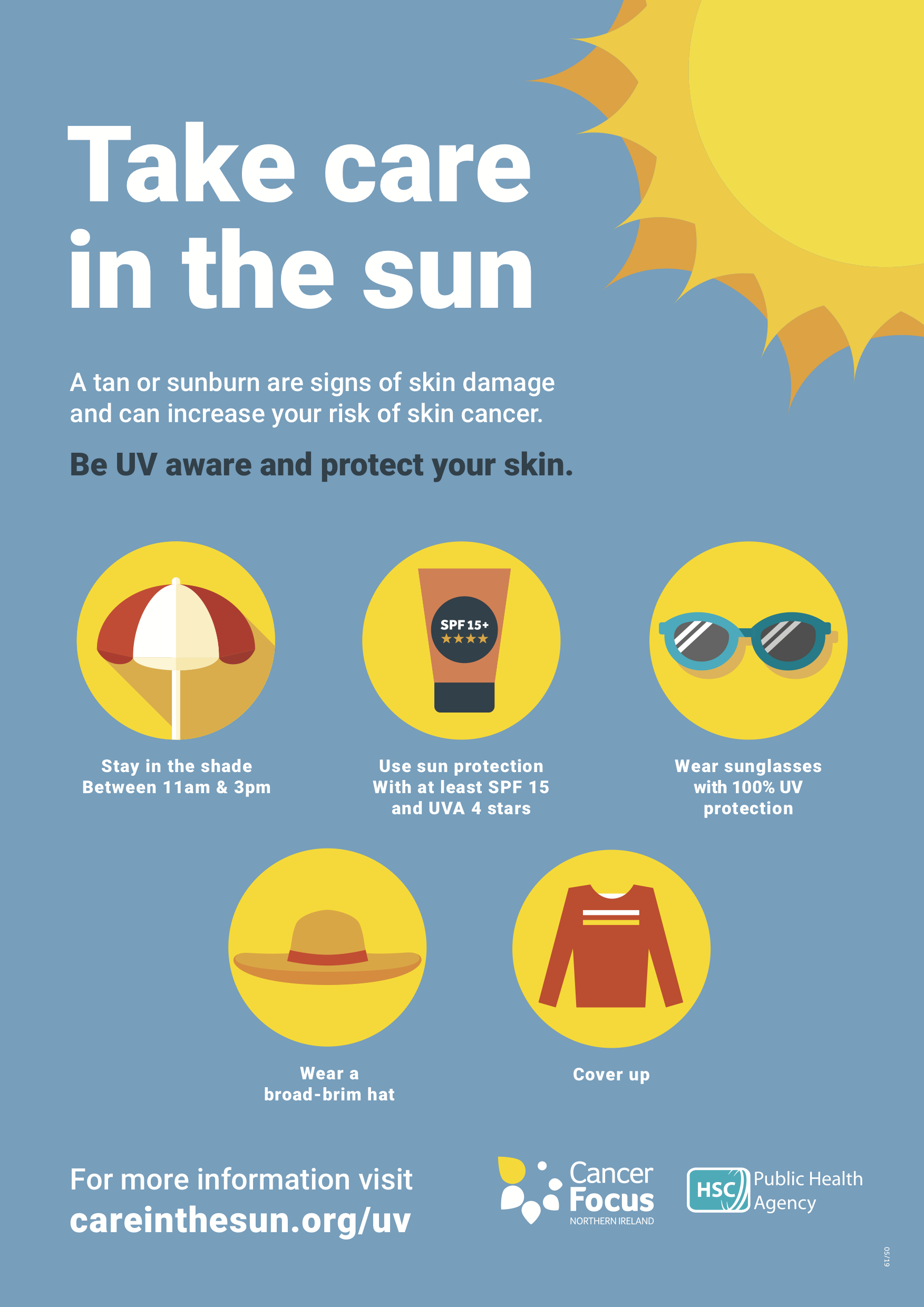 For more information about skin care, visit the Care In The Sun website